Lisa's Celeb Ups & Downs Of 2015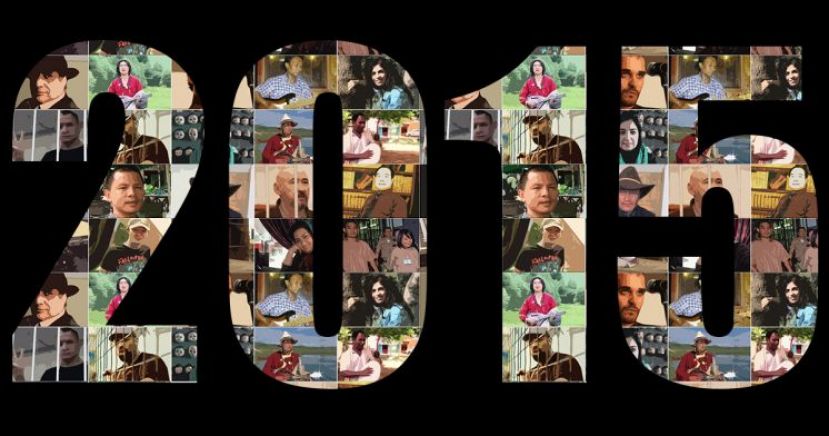 2015 has been a fantastic year for celebrities and entertainers. I blew up my Facebook page writing posts about their ups and downs all year. And boy were there some real #TMZ moments! So I thought I would take a look back with my annual yearend countdown called "Lisa's Top Celeb. Ups & Downs of 2015. WOW!! Some dead people made my list again this year. DISASTER!!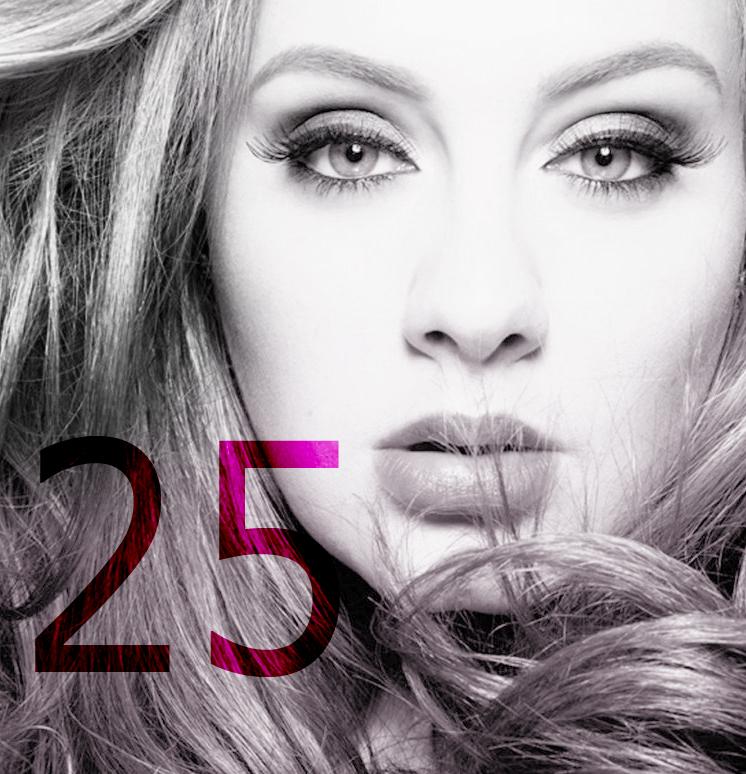 Singing sensation Adele left the music scene for a couple of years to have her baby and spend time being a new mom. She came back from her mommy respite like she was Flo Jo running at the Olympics. She came to win!! Loosing was not option!! When you are a singer today and you take off several years, it's career suicide! We are on to the next!! But it was almost like we were standing still while waiting for Adele to return. THATS HUGE!! In November 2015, dropped her new hit single 'Hello,' smashing records after selling 1 million tracks in a week, beating Justin Bieber's record of 276,000 downloads. The video for Hello got 27 million views on the first day that it was released!! My money gets very funny so Adele needs to let me hold a little somethin!! LOL. Little Ms. Taylor Swift needs to 'lay on several couches' if she thinks she can even dream of knocking #Adele off of her well deserved thrown!! As compared, she is forgettable!!
Adele's voice is more than AMAZING!! The girl belts out those notes like she has experienced the life of a seasoned, middle aged woman of 50 years. I hear angels when she sings. "They" might revoke my pop culture card for saying this but so what: Taylor Swift can't sing!! That's right, I said it!! She's marginal at best. Yes, she's packaged to capacity: body, hair, clothes, songs, all come together very well. I'll even throw in the fact that she can entertain. But unlike her, Adele's voiced can compete with the likes of Aretha Franklin, Pattie Label, and the late great Whitney Houston. The only place Taylor could achieve that kind of vocal excellence is in her dreams!! LOL.
Well in 2015 the rumors ran rampant about a Will Smith & Jada Pinkett-Smith split. Of course they deny it but don't they all?? I say, where there's smoke, there's fire!! Stay tuned!
Josh Duggar'srape scandal was so scandalous in 2015 that it forced TLC to cancel the highly successful show,The Duggars. He confessed to "molesting" his sisters and a bunch of little girls when he was a teenager. And he was even caught with anAshley Madisonaccount, so he's also a lying, nasty, infidel. DISASTER!! But it wasn't scandalous enough for me because I would like to have seen him in an orange jump suite. What makes my brain bleed is, although there is no statute of limitations on murder, unfortunately there is on rape. What the cluck!!
Speaking of child rape, in 2015,Jared Fogle from Subway Sandwich fame, confessed to child pornography and raping an under aged girl. Let me clarify, it's not consensual sex unless there is age of consent!! Otherwise, it's statutory rape!! So he's going to be rocking an orange jumpsuit. Beautiful!!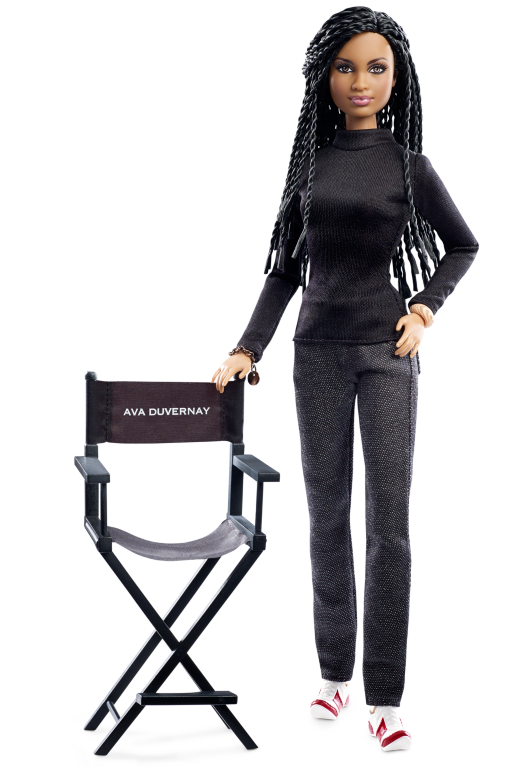 Selma director Ava Duvernay'sBarbie Doll sold out in a New York minute!! The award winning director was immortalized by Mattel in a limited-edition doll and it sold out on Monday, December 7t, 2015, in a New York minute after going on sale online. WOW!! The doll is beautiful!! I was surprised when they kept her hair nappy because I'm used to black Barbies looking un-be-weaveable!! LOL. Ava also became the first black woman to receive a Director nomination for the 2015 Golden Globes for Selma; now this!! Her 2015 was stellar!! Don't cry for her Argentina!!
In 2015, Ben Affleck's and Jennifer Garner'sdivorce announcement was scandalous because they kept denying the rumors even after we busted both of them not wearing their wedding rings in public and the big give away was the moving truck parked in front of their house!! Really y'all?? We were born at night!! Not last night!!! LOL. Ben is still denying that he and the young, cute, nanny was "getting their freak on." Wink Wink!! But Jennifer didn't kick him to the curb for nothing!! I'm just sayin!! LOL
Serena Williamssnatched Wimbledon in 2015, in what's called the 'Serena Slam,' winning four straight majors for the second time in her illustrious career. She also surpassed the legendary Martina Navratilova by nearly four weeks as the oldest woman's grand slam winner in the Open Era. Epic!! Wait a minute, 33 is old. LOL. I guess in sports?? Anywhoo, watching her play on that court makes me tired!! Whew! My bucket list is to see her play in person at the US Open in Queens next year.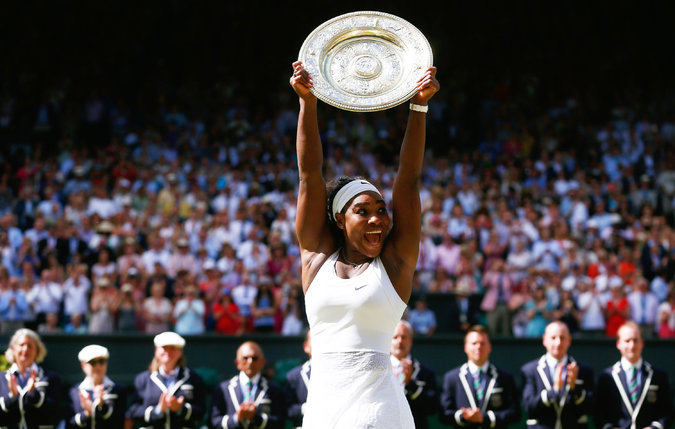 Lamar Odom'snear fatal brothel bender and drug overdose went viral in 2015!! He was spiraling out of control on crack. But didn't he get the memo form Whitney Houston that it's WACK!!?? LOL. So he was at the Bunny Ranch in Navada, sexing, smoking and popping Viagras and his body blew up on him. He was found in a coma and rushed to the hospital. He's out of the coma now but he's barely walking and he still has severe memory loss. I get the feeling he will never be the same again. Put it this way, he couldn't be my husband. I need a man that can perform!! I'm a cougar for a reason!! If I'm not mistaken, wasn't his father a junkie?? I could never understand how children from addicted parents become addicts themselves. My father always said, "experience ain't the best teaching. Learning is the best teaching!!"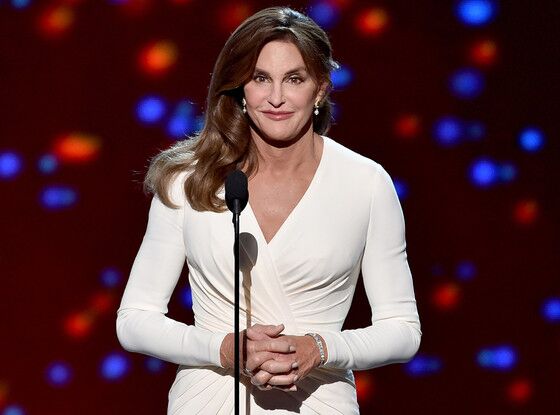 Bruce Jenner and Caitlyn Jenner had a 2015 twofer!! First, as Bruce, his very high profile coming out as transgender on the ABC's 20/20 exclusive interview with Diane Sawyer, April 24, 2015. It was must see appointment TV!! Bruce didn't disappoint!! It was simply the best, most controversial, interview of 2015!! And his follow up after declaring her name Caitlyn, was being honored withThe Arthur Ashe Courage Awardat the Espys, July 15, 2015. When that was announced the ignorant HOMOPHOBES were brutal!! They felt that Caitlin didn't earn the award because she is no longer Bruce Jenner the Olympian. Well I said then and I say now, it's 2015, Get Over It! Caitlyn Jenner Got The Espy!! Screw those who don't like it!! Cluck yall!! Yes, this kind of bigotry pisses me off!! And blacks need to really shut the hell up because we should know better. We all know what it's like to constantly be discriminated against for who we are. Yes, I was in total disbelieve!! Yes, I was thoroughly disgusted by people's negative reaction. I'm a former championship track runner and as an athlete, I know that it takes EVERYTHING you have to achieve success at that level of athletics!! You give up your ENTIRE life!! So SHUT THE HELL UP!! Back up off of Caitlyn!! IDIOTS!! And if what I just said made you mad, YOU JUST TOLD ON YOURSELF!!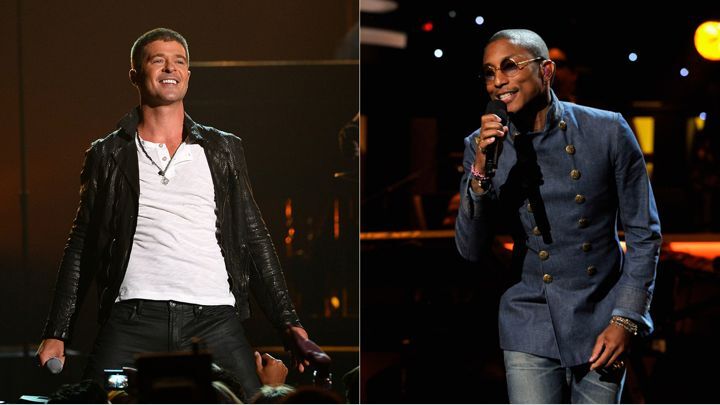 I love Pharell and Robin Thicke like a fresh fruit salad!! Yes, they're very talented!! But I told y'all last year those thieves JACKED the Marvin Gay's song, Give It Up, and used it for their mega hit song, Blurred Lines. They never fooled me!! I was born at night, not last night!! LOL!! So in March 2015, a judge ruled against them and made them give up 7million COINS!! LOL. They both have more money than God!! So why the hell didn't they just pay for the song?? .......... I'll tell you why!! ARROGANCE!! And they also had the nerve to sue Marvin Gaye's family first, as a preemptive strike!! Blaming the victim is so bootleg!! WOW dudes!! Very LOW BROW!!
OMG!! Steve Harvey took scandal to a whole notha level at the end of 2015. The man announced the wrong winner for the Miss Universe Pageant!! DISASTER!! That was the most public embarrassment of 2015. The issue isn't that we don't understand the fact that he made a mistake. Many people are just sick and tired of Steve's self righteous, sexist, narcissistic blubbering, so now they have no empathy for his fopaux. It's as if people are glad that he's been exposed for being a Neanderthal. LOL. Hey, don't kill the messenger!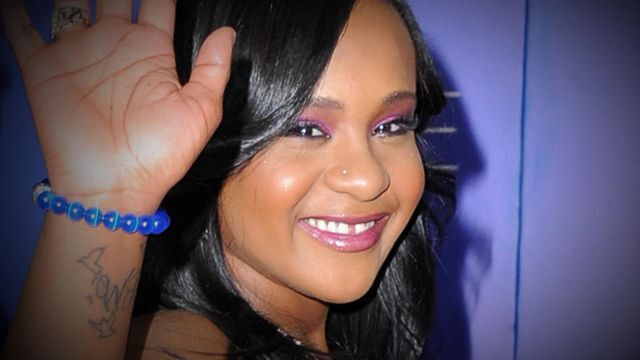 Bobby Christinadied July 2015. Her death was surprising and tragic!! I think we were all hoping that she would come out of the coma and turn her life around!! But unfortunately that didn't happen. Her death came nearly 3 years to the day of Whitney Houston's death which is so eerie. #BobbyKristina made no secret how much she missed her mother since her death and she was really acting out the only way she knew how; by taking drugs, living recklessly and spinning out of control. I actually had a chance to interview Bobby Kristina and Nick Gordon in 2012 at the red carpet premiere of the LifeTime docu-series,"Houstons On Our Own" and I asked her did she think it was too soon after her mom died, she said no. She wanted to share her life with people to show that she wanted to make her mother proud of her accomplishments. Sadly, her fiance #NickGordon found her in the tub similar to how Whitney died. Because he was the last one to see her alive, he was also under suspicion for killing her. I say no!! They were both drug addicts, getting high and she went too far. It's just sad!! There are no winners here. As they say, DON'T DO DRUGS!! It never ends well!!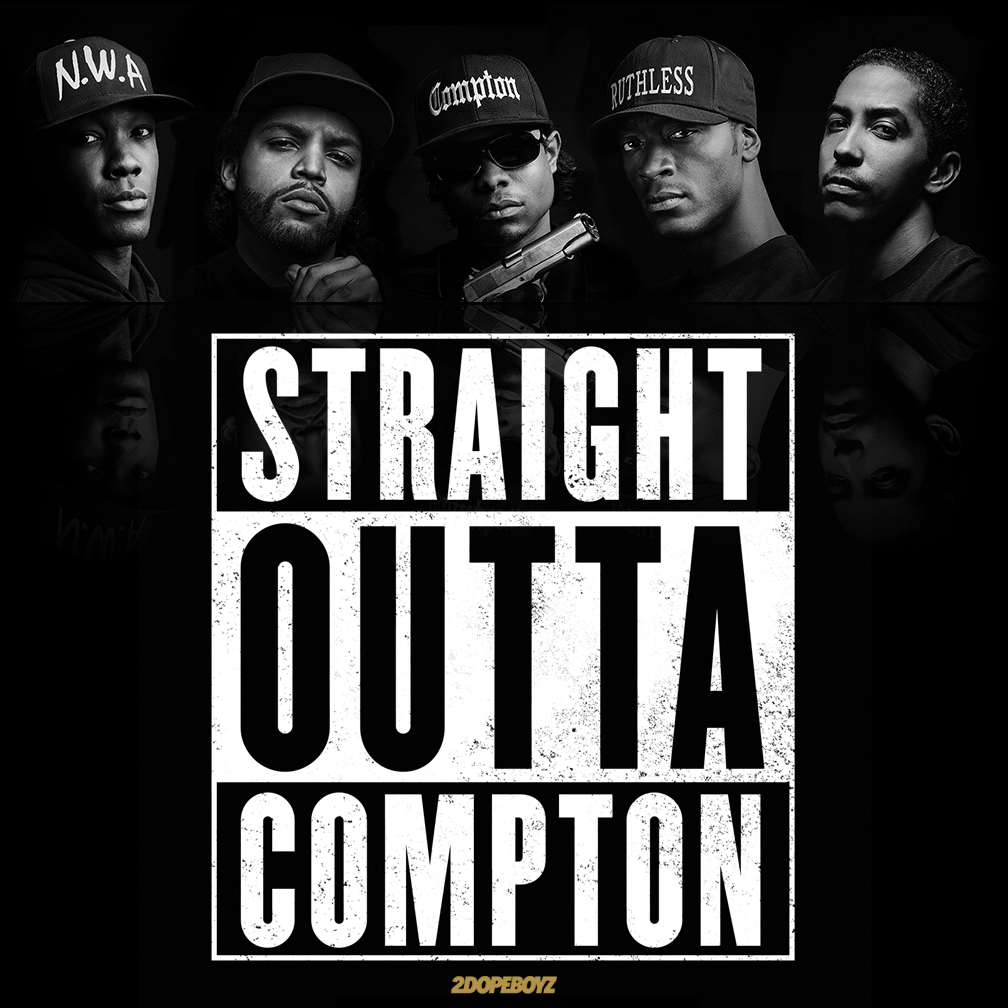 Straight Outta Compton was Epic!! Director F. Gary brilliant!! Executive Producers Ice Cube and Dr. Dre brilliant!! Ice Cubes son, who played the younger Ice Cube, brilliant!! This biopic about NWA was info-taining!! The music, the Story, the legacy: They nailed it!! The success of that film set Hollywood ALL THE WAY STRAIGHT in 2015!! Black films not only sell, they crush the competition!! Straight Outta Compton broke records grossing over 50 million dollars opening weekend August 14, 2015!! On the heals of the success of #StraightOuttaCompton, the icing on the cake was, NWA was nominated for induction into the Rock and Roll Hall Of Fame; YAAAASSS!! They made momma proud!! BOOM! POW!!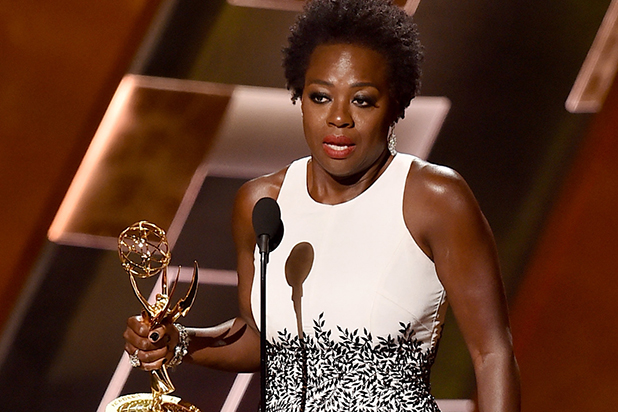 The talented and beautiful Viola Davis was the first black woman to win an Emmy for Outstanding Lead Actress at the September 20, 2015 Emmy awards, for the hit drama series,How To Get Away With Murder!!The celebration was bitter sweet!! Yes, it's great that she was the first black woman and it was sad that she was the first black woman in 2015. Looooong before now, there were plenty of black actresses who were as deserving of such an honor; starting with Miss Diane Carroll. The highlight of the evening was Viola's speech!! It was POWERFUL!! My favorite line was, "The only thing that separates women of color, from anyone else, is opportunity!" That line now rests as the closing line of my email signature. EPIC! Unfortunately, she got a lot of haters for her speech, because some felt that it was a moment to celebrate, rather than make a political statement. I say, "there's no time like the present!!" Viola was bold and fearless!! I expect nothing less from a grown a_s woman!!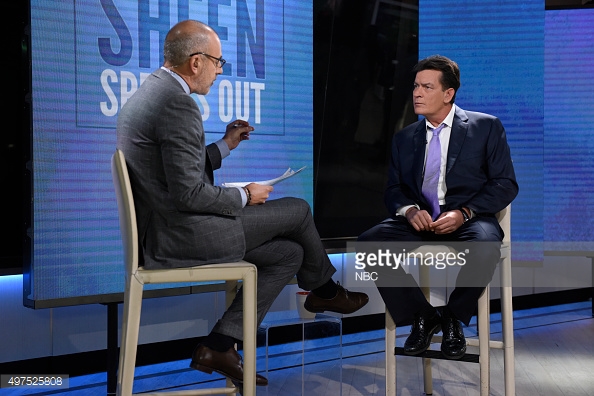 The world waited with baited breath as Charlie Sheen announced his HIV diagnosis exclusively with Matt Lauer on The Today Show, November 17, 2015. Hollywood was in disbelief when he said that he's known for four years. The shakedowns and extortion from lovers for money, in exchange for their silence, is what forced Charlie to put his own illness on blast. He got sick and tired of shelling out millions to these leaches. However, if Charlie thinks that now his legal troubles are over, I've got a bridge I wanna sell him; it's only just the beginning!!
Charlie Sheen said he never knowingly or unknowingly transmitted the disease, but he has had unprotected sex with women since he's contracted the disease, with their knowledge, under his doctor's care. Ok Charlie, either you've been smoking that new synthetic weed K2, or you think we've been smoking it. Doctors take a Hippocratic Oath to do no harm and would never risk loosing their medical license by advising, or giving anyone the green light, to have unprotected sex with an HIV positive patient. One of the Goddesses came forward after Charlie's announcement and said he never told her he was HIV positive. Do I believe her??? YES!! 2015 marks the beginning of the end of Charlie's peace, because I get the sinking suspicion, he is not gonna be "WINNING" those impending lawsuits!!
DRUM ROLL PLEASE!! FINALLY!! Bill Cosby got arrested!! YAAAAYYY!! That bootleg cane ain't gonna help Cosby's criminal a_s when he's on lock down!! Let's see how he feels when he gets violated in jail! They're not gonna slip him a Mickey, they're gonna slip him a D_ckey!! LOL!! I'm thrilled that the Philadelphia DA #KevinSteele, arrested #BillCosby for sexual assault charges, after reopening a cold case from a 2005 civil suit, filed by then, Temple University employee, #AndreaConstand, saying he drugged and raped her in his Philly mansion in 2004. The statute of limitations is still in affect until January, so I suspect this will be a swift and aggressive prosecution!!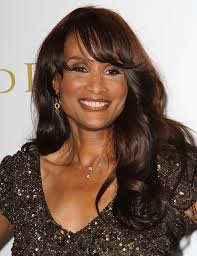 "They" are about to revoke my black card for saying this but….black folks, please, please, please, please let's not make this rape issue a race issue?? While I am very aware that blacks are more harshly punished for crimes up against their white counterparts, but I'm a woman first!! So when it comes to rape, I don't want to hear blacks compare how Cosby is being treated, versus how people like Charlie Sheen is being treated after admitting he had HIV and having slept with lots of women!! Charlie Sheen DIDN'T RAPE 60 PEOPLE!! As a black woman, I don't want to hear black folks say that there is a conspiracy to frame Cosby because he tried to buy NBC!!! What does one have to do with the other?? Some of the worlds most prominent business minds, are rapists. As a black woman, I don't want to hear blacks say white women are accusing Cosby because they are gold diggers and want to take his money. Think about it, if that were the case, wouldn't it make better sense for them to have accused him back when the statute of limitations was still in affect, so that they could have had their day in court and a big check for damages?? Black folks, y'all need to base your opinion on more than victim blaming, shaming and his so called legacy. It's time for our community to take a hard look at the man in the mirror!! That's the only way we are truly gonna heal!!
If you're visual, watch Lisa's Top Celeb. Ups & Downs Of 2015 yearend count down on #TheLisaDurdenShow, @ 6pm, Tuesday, January 26th, on Newark, Cablevision, Channel 19. For those of you who live in Manhattan, you can catch the show on Manhattan Neighborhood Networks, 5:30pm, Wednesday, January 27th Channel 56. Or online @ www.TheLisaDurdenShow.com, or www.mnn.org, 5:30pm, Wednesday, January 27th,, select channel 2, Lifestyle channel.
Last modified onSaturday, 09 April 2016 18:18