Life's Essentials with Ruby Dee' Appeared On Centric In Honor Of MLK Day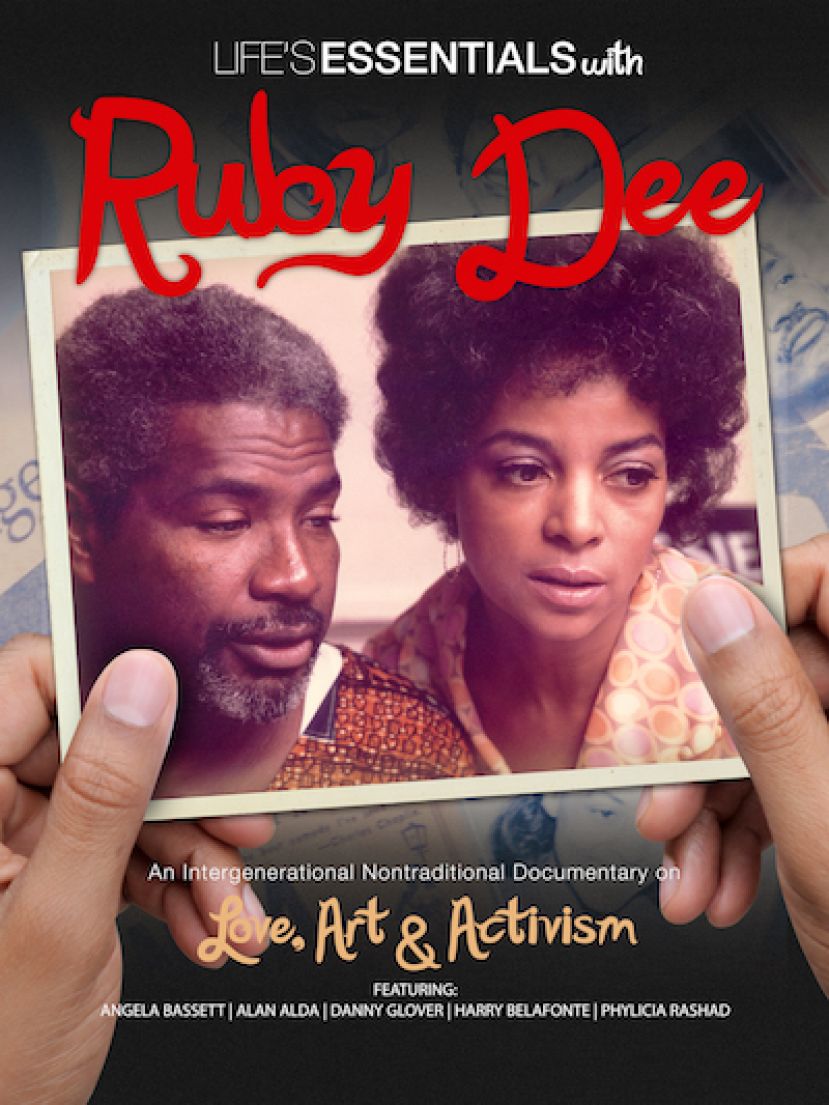 For more than a half century, audiences have been mesmerized by the love story between Hollywood legends Ossie Davis & Ruby Dee. After a highly successful Kickstarter campaign and the race against time, now, their grandson Muta'Ali unearths the foundation of this unbreakable bond in the documentary 'Life's Essentials with Ruby Dee,' which premiered on Centric TV Sunday, January 17,2016 at 3:00pm EST, in honor of Martin Luther King Day.
As I watched 'Life's Essentials with Ruby Dee,' it blew me away!! The film is stylistically beautiful and packed with exclusive video footage, family photos and memorabilia. In addition, a host of celebrity friends like Angela Bassett, Harry Belafonte, Danny Glover, Hill Harper, Samuel Jackson, Spike Lee, S. Epatha Merkerson, Phylicia Rashad, Glynn Turman, Dr. Cornel West, Sonia Sanchez and Malik Yoba, share eyewitness accounts of this American legacy. What a treat!!
To give you a little back story,'I had the pleasure of sitting down with the Director, Muta'Ali and Producer Jevon "NJ" Frank, for an exclusive interview.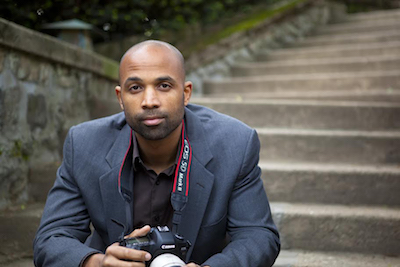 Muta'Ali, you narrative and appeared in the film, was that pressure??
It was very difficult because I was doing it while knowing her mortality. To include a conversation between a grandchild and a grandson was a love story. To have had another person do it, the intimacy would have been lost.
Muta'Ali, what is Life's Essentials about??
It's about the passing down our values and principals. It's really an inside look on how Gram Ruby passes down Love Art & Activism. As her grandchild, you will see what I want you to learn. What I wanted you to know about them and not just on a superficial level. This documentary forces the viewer to juxtapose where they stand, against the people that they admire stand.
Muta'Ali, did you ask Gram Ruby all that you should have??
I did get to ask her all that I needed to ask in 2014. When we were doing the audio mix to premiere at ABFF, Gram Ruby passed away. When I look at the old footage I feel a sense of calm. That heart aching regret is nowhere to be found. It was one of the best journeys I've gone on.
Muta'Ali, why did you call her Gram Ruby instead of grandma??
It's a funny story and there are different accounts of how it came about. As I recal, Gram Ruby, was not quite getting comfortable with us calling her grandma when she was on the red carpet. We definitely weren't calling her Ruby either, so we mixed the two together and it stuck.
Muta'Ali, was having a famous all that we imagined it would be??
It was a really a blessing and an eye opener. It never struck me as abnormal until reflecting on it. It was wonderful to meet the people we got to meet and watching them interact with others. I felt that I was a witness to how people treated them. It was exciting. There were so many fun things that we got to do.
Muta'Ali, was Gram Ruby a cookies and milk grandmother??
She was very fond of discipline. She was raised in a very strict household. Out of love, her mother was very much on top of Gram Ruby's life to make sure she stayed on the straight and narrow. She lectured me growing up and even when I was grown. She will set you straight!!
Muta'Ali, the rumored open marriage thing came up, how was it discussing that??
It was not an open marriage. Gram Ruby never called it an open marriage. However, I did need to talk to her about that because they still had an understanding that was an exciting possibility that would allow me to have sexual partners without destroying love in my life; that is more important to me. I needed to do it because I needed to know. My grandparents are speakers of the truth when it comes to promoting justice and their love life. So to them, cheating on someone is contradictory to their truth. They wanted to always be truthful. I enjoyed learning how to handle that possibility.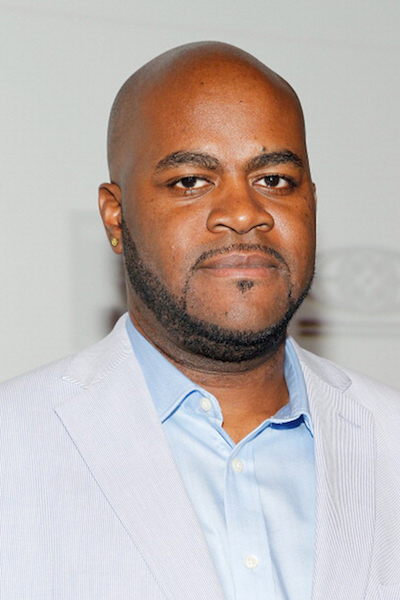 Jevon "NJ" Frank, Stylistically the film was beautiful!! Talk about that??
Early on in the development stage, we had a plan that the archival would be a character in the film; to see the rich content we had. It narrows your focus on what Muta'Ali is discussing.
Jevon "NJ" Frank we must talk about funding??
Early on, we started with our own equipment then we went to Kickstarter and ran a campaign in 2015. We set out to raise 50,000 to do Ms. Ruby Dee's 90th birthday celebration. We fundraised throughout the production of the film. It was an ongoing struggle every day. Luckily most of the content was owned by the family, so we didn't have to pay for rights to most of the archival materials.
I know some seasoned filmmakers that take nine years to complete a documentary but it took us two years from the point of the Kickstarter campaign. The pace was at a record pace because we were racing against time to get this done before Gram Ruby passed away. We want to shout out Jasmine McCullough, our associate producer and Sonya Denise, our co-producer, who were also instrumental in helping make the film a success.
Jevon "NJ" Frank, what challenges did you face during the production of the film?
Most of the film was produced by myself and Muta'Ali, because of the lack of funds in the beginning of filming. It took a little over three years to complete, which was frustrating, but looking back on it, it was completed at the right time.
Muta'Ali, what do you hope audiences take away from this film??
I'd like people to smile as they think about Ruby Dee. I want them to be inspired by a grandparent who sits down with their grandchild. And where they stand in having a voice in their community.
The film will also be available on iTunes, Amazon and Google Play February 1st in time for Black History Month. For info. visit http://rubydee.lifesessentialsdocs.com/
Last modified onSunday, 14 February 2016 20:52