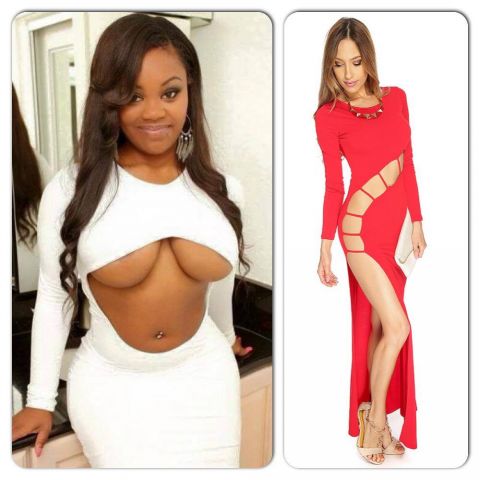 Don't Wear A Stank Dress To The Prom!
Young Ladies, please don't wear a stank dress to the prom!! I know that y'all want to have the Red Carpet look of the #Kardanshians, Vanessa Hudgens, Beyonce, Nicki Minaj, the cast of Love & Hip Hop and a host of other hot celebrities. But they are grown!! Y'all ain't grown!! Y'all are children!! Y'all are little girls!! Y'all ain't adults!! So Y'all should NOT be trying to look like grown, a_s, women!! Yes, I know that some of you are 18 and you might even work and make your own money; but I don't give a #cluck!! Unless you live alone, pay ALL of your bills and expenses, and don't rely on your parents or guardians for support in any way, YOU ARE A CHILD!!
Now, although I don't agree with girls, wearing adult fashion, if your mother is willing to let you dress like a sex kitten, ok, but I need to keep it 100 with y'all; if your body ain't right and tight, hell to the NO!! You can't wear those tight, half naked, sexed up, dresses that the Hollywood celebs wear, if you ain't in shape!! Do y'all realize that these celebrities have big bucks to pay a glam squad which includes a stylist and a fitness trainer!!?? Yes, it's someone's career to spend their time pulling looks for their clients until they get the perfect dress with the perfect fit!! And do you ladies realize that these celebrity starlets have personal trainers who kick their butts in the gym every day and even sometimes twice a day, to ensure that their bodies are on fleek!!?? Oh, let's not forget that a lot of these actresses starve themselves to fit into these size zero dresses, which is totally insane!! Totally abusive!! Totally crazy!! Totally dangerous!! And totally unrealistic!! So the only way to attain that Hollywood look, is to do what they do!! So I say, stay in a child's place!! You have plenty of years ahead of you and will have plenty of opportunities to sex it up for event's and affairs. But for now, STAY IN YOUR LANE!! Go to the prom looking beautiful, young, stylish and tasteful!! Trust me, unless you plan on becoming a stripper, you don't want to look back in 10 years at your prom pics and scream from shear fright, because all your goodies are hanging out like a stank skank!! I'm Just Sayin!!
Don't Make Your Daughter Wear That Ugly Dress To The Prom!!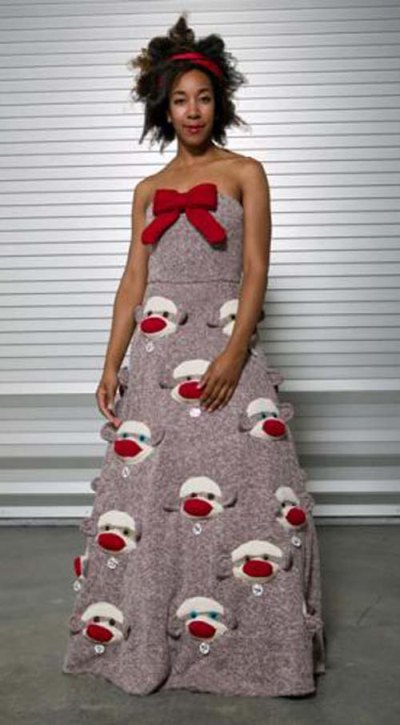 Ok, on the totally opposite side of the stank prom dress issue, is the overbearing mother who won't let the daughter decide what she wants. Yes, I get it!! Trust me, I really do!! I know that all moms, who are good moms, want their daughter's prom to be memorable. And I agree, it should be!! You only get one prom and there are no do overs!! But mommy dearests, please don't make your daughters wear that ugly "grandma" dress to the prom. LOL. Y'all can strike a balance with your daughters between looking like a skank and looking like a librarian. LOL. There is a middle ground! For example, I absolutely love the prom dress that young, New Jersey clothing designer, Fatimah McEntire, wore to her prom in 2015. It was DOPENESS.com!! It was beautiful!! It was unique!! She was age appropriately sexy!! Sadly, she got clowned by some mean girls, who were haters, because she dared to be different!! She wasn't following the trend, she SET THE TREND!! In my opinion, the goal is to stand out on prom night; NOT SHRINK!! Well, when it got out that the jealous haters kicked her back in, her prom dress went VIRAL!! Not only was she a social media sensation for designing and making such a beautiful dress, she was CELEBRATED!!
When New Jersey born actress Naturi Naughton, the star of the hit Starz Show Power heard about it, she commissioned the teen designer to make her a dress for the BET Awards. BOOM!! Since then, she's been on The Fab Life, featured at the popular awards show Black Girls Rock 2016 and the one and only Miss Fashionista herself, Tyra Banks, is also paying for her college tuition at FIT (Fashion Institute of Technology). Now that prom dress is UNFORGETTABLE!! The lesson is, moms, let your daughters express their individuality!! When your daughters dress screams self-confidence and self-esteem, she will be the prom queen!!
Don't Break Your Virginity On Prom Night!!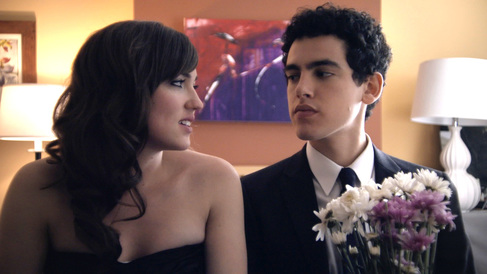 Let me start by saying I don't think that teenagers should be having sex; PERIOD.com!! Sex is a very serious adult activity. Although I'm old fashioned, I'm not naïve, I am very aware that teenagers have sex. Duh!! With that said, let me drop some knowledge on you girls who are planning on breaking your virginity on prom night. NOPE!! Not a good idea!! Think about it, suppose it's terrible!!?? Which most likely it will be. Suppose it doesn't go well and you get pregnant!!?? Unwanted pregnancies aren't good career goals!! Worse of all, suppose you contract a sexually transmitted disease!!?? Be real clear, there is no such thing as safe sex; CONDOMS BREAK!! I'll share with you what my cousin Arenda always says, "WHAT YOU NEED TO KNOW, IS THAT YOU DON'T KNOW!!"
Don't Drink Alcohol On Prom Night!!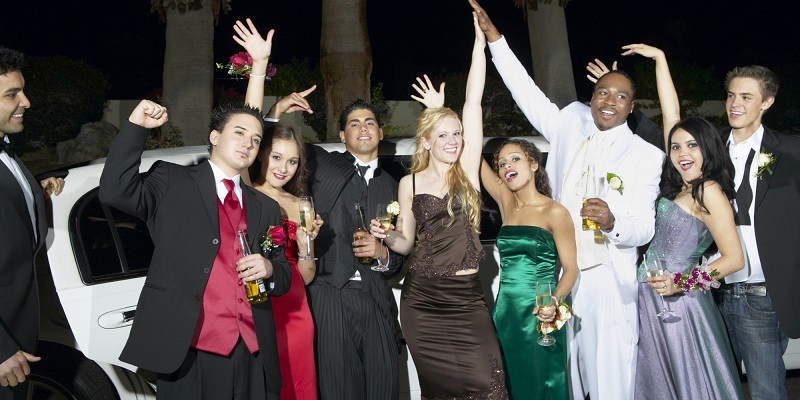 Let me start by saying I don't think that teenagers should be drinking; PERIOD.com!! The drinking age in most states is 21. If you are a 21 year old high school senior, you have bigger problems than getting drunk on prom night, YOU NEED HOOKED ON PHONICS!! LOL. Again, although I'm old fashioned, I'm not naïve, I am very aware that teenagers drink. Duh!! So let me say this to you boys and girls who are planning on sneaking and freaking and drinking on prom night, it ain't cute!! If you drink too much, you can die from alcohol poisoning. What's too much?? That's the million dollar question!! Boys, if the girl is drunk and you have sex with her, you can be brought up on rape charges. Girls, if you get drunk on prom night and black out, you run the risk of date rape or being sexually assaulted. And even if none of those horrific things happen, getting dunk and throwing up ain't fun!! Don't you want to have a good time on prom night?? If the answer is yes, don't be a drunk mess!!
Do Rent Transportation For The Prom!!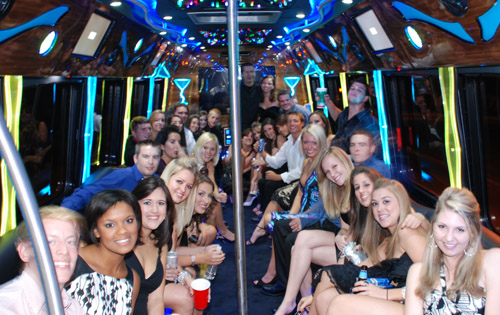 For all of you hard headed boys and girls who don't give a cluck what I just said about not drinking at the prom, then please don't drive!! BE SAFE!! Do yourself a favor and rent transportation. Hook up with a few friends and all y'all have your parents put their coins together and rent a limousine, or better yet, rent a party bus to take y'all to and from the prom. Those party buses are hot!! Not only is renting transportation to the prom a life saver for you drunk, juveniles, hell bent on sneaking a little dranky dranky on the side, but it allows you to text, snap chat, take selfies, and tweet freely, while someone else drives, preventing fatal accidents. When you're having the time of your life, the operative word is LIFE!!
Don't Stress About Having A Date For The Prom!!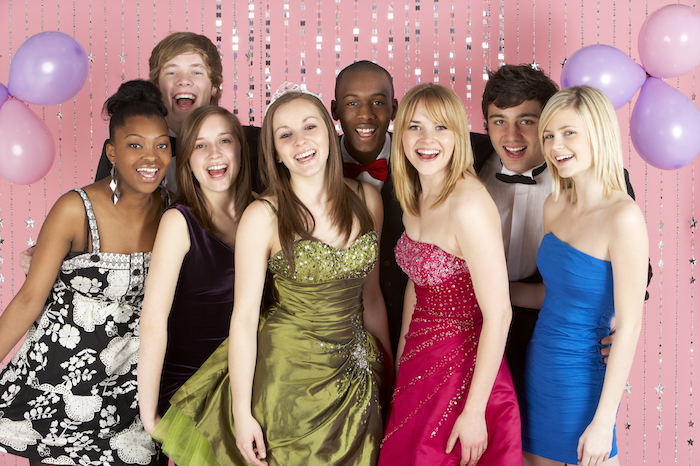 Girls and boys, don't stress out about having a date for the prom!! That's so 10 Commandments!! LOL. I am soooo glad that it's 2016, because the pressure to have a prom date today is passe!! In my parent's time, you had to have a prom date!! In her parent's time, you had to have a prom date!! In all of the times dating back to Adam & Eve, you had to have a prom date. LOL. Hell, I didn't graduate from high school that long ago and in my time, I had to have a prom date!! And that was the worse time of my life!! I had no boyfriend because no boys liked me back then. I was a very tall, skinny, awkward, Olive Oil looking, championship track runner; that turned no heads!! Boys were not trying to chill with Lisa Durden on their arm; they wanted the cute cheerleaders. LOL. So when I tell you that I dreaded prom season, that's an understatement!! Yes, I always wanted to go to the prom but I knew that if I didn't have a date, it was best to save face and not go, rather than to go solo. However, my mother seemed to be more hurt that I had decided not to go to the prom than I was, so she literally put her foot down and demanded; "you're going to that prom!!" Although I had never sassed or defied my mother, little did she know, my plans were to curse her out and run away on prom night, rather than show up alone. IT WASN'T HAPPENING!! Well, two weeks before the prom, a guy named Sadique, who I had a crush on the year before, but whom I was now repulsed by, asked me to go to the prom. I was sooooo unexcited and unmotivated! Needless to say, just to keep the peace with my mother, I accepted his offer. BIG MISTAKE!! My entire prom experience, from shopping for the dress, to going to the prom, to being at the prom, was a DISASTER!! It was the worse night of my high school life!! Since I was 5'11" and broke, I could not find a gown at the mall that I could afford and that fit me. Because back then, you had to order your dress 6 to 8 weeks in advance like wedding brides. So the only dress on the rack that did fit, was hideous!! Then my date and I had to share a car with another couple because he couldn't afford to rent a nice car or limo. And to make matters worse, when we were at the prom, this dope fiend was outside snorting cocaine with his friends. Then the skeed up #motherclucker had the nerve at the end of the night, to ask for a kiss!!?? THAT WASN'T HAPPENING!!
The good news is, most teens today don't think twice about taking a date to the prom. Those who happen to be in relationships, take their boo, but otherwise, I see lots of kids go with their friends and chill in a group. I soooo love that!! But I do hear the occasional teen, stress over having a date for the prom. When I hear young people say that today, I scream, because it makes my brain bleed!! I have no idea what that's about, but boys and girls, this is the 21st Century; there is no reason for a reboot of your moms prom!! Do you!! It's no longer 1902!! LOL