Orange Is The New Black Is My New Crack!!
Have y'all seen season 3 of Orange Is The New Black?? I fiiiiiinally finished watching the last episode today and it was worth ever toothpick in my eyelids!! LOL. I tried to binge watch all of the episodes in one sitting, but I had to spread them out over the course of two weeks because 'ain't nothing goin on but the rent!!' So I had to break away from the television to take my happy a_s to bed, in order to get up and go to work everyday. LOL. Unemployment ain't cute!! #Ain'tNobodyGoTimeForThat!! LOL. Yes, I could have watched them during my spare time on my mobile phone or #iPad like I do short video clips of all kinds of stuff, but I prefer watching long form shows on traditional television because I enjoy laying in bed, under the covers, with the remote control in my hand and a huge mug of hot, herbal, tea on my night stand, as I leisurely flip channels to my favorite shows, like #OITNB. Actually I get #Netflix on #Roku, so technically, it's not traditional television, but you get the point.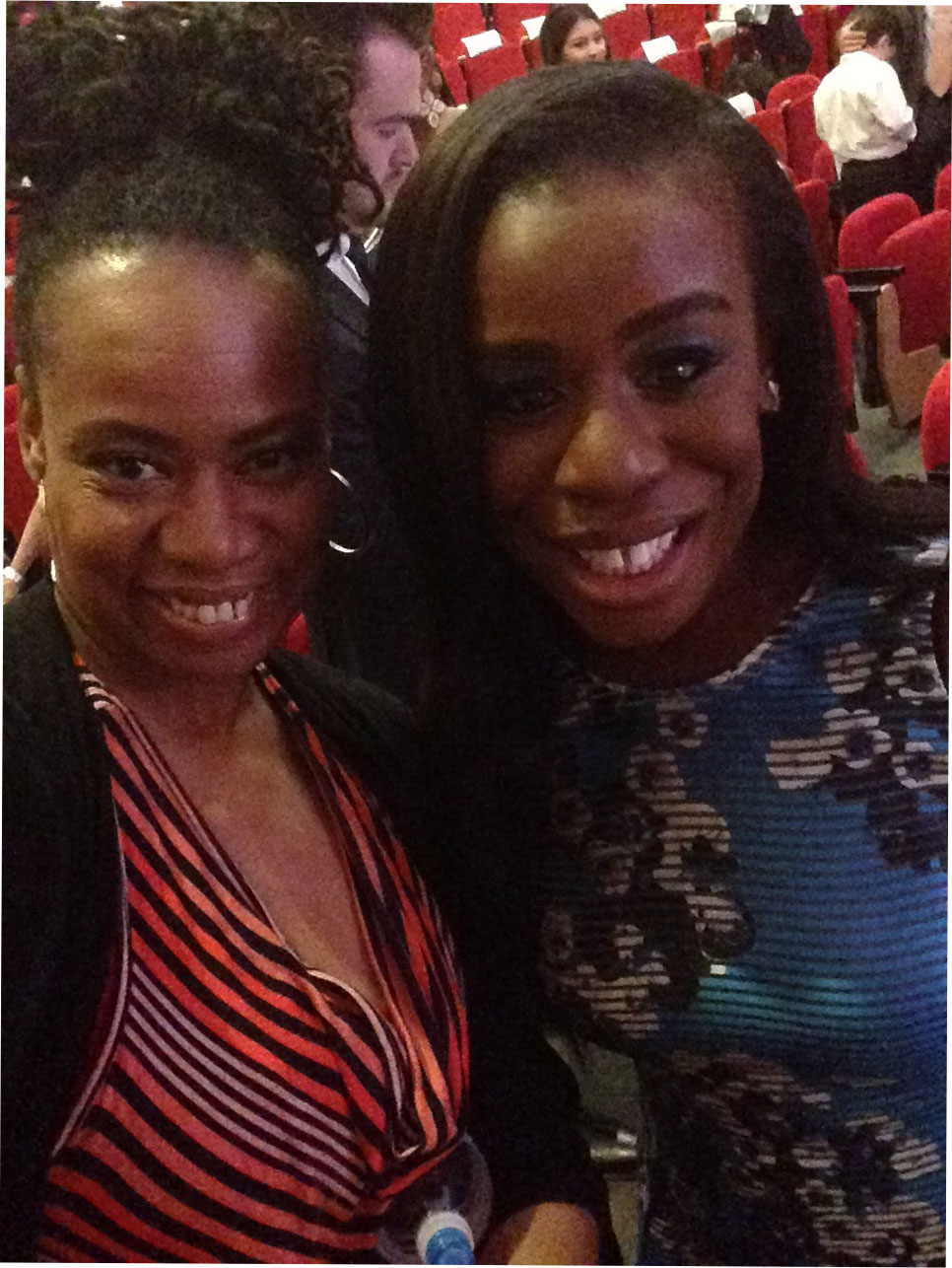 I got into #OITNB late in the game last season. But once I saw the first episode, I was hooked! The drama at the infamous #LitchfieldFederalCorrectionalInstitution, was calling my name. It had all the elements of what I would think prison life would be like. I actually had no idea that the concept for the show came from the book, "Orange Is the New Black: My Year in a Women's Prison,"written by #PiperKerman. So of course I bought the book and devoured it!! To my surprise, I found myself wondering when #OITNBSeason3 was premiering. Months passed, NOTHING!! I stalked every single actress from the series who appeared on talk shows, hoping they would spill the beans about when season 3 was being released; NOTHING! So I began to jones like a fiend!! My addiction got so out of control I started an #OITNB self-help group in my head and when I introduced myself to me at the first meeting, I said, "hi, my name is Lisa Durden, and Orange Is The New Black Is My Crack!!" #LMFBAO!! OMG Is It Only Me?? Didn't it feel like it took forever for #OITNBSeason3 to premiere?? #Usie!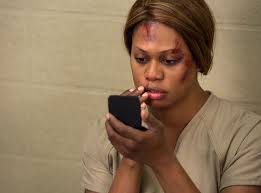 Finally, on July 12, 2015, season 3 of Orange Is The New Black was released on Netflix and it did not disappoint!! TRUST!! There's a lot of sex, rape, crime, scams, love and drama happening in every…single…episode!! For you slow pokes who have yet to watch season 3, I won't spoil it for you by giving blow by blow details, I'll just give you the juicy highlights!! For starters, this season, I was pleased to see that they expanded the storylines of some of my favorite black characters; #SofiaBurset, played by #LavernCox, Suzanne "#CrazyEyes" Warren, played by #UzoAduba, #PousseyWashington, played by #SamiraWhiley and #CindyHayes played by #AdrienneCMoore. I get so sick of shows that have black main characters as wall paper, just to say, "see, we have black characters; we're down with diversity." Do these Hollywood "Blue Suits" think we don't see right through the game?? Pa-leez!! Although we did see more of Lavern Cox's character, Sofia, I'm still hungry to see even more of her. It just isn't enough!! I wonder why her character isn't more expansive?? Is it because she's transgendered and they don't know what to do with her because she's in a woman's prison?? Who knows, but it would be nice for her to have some more burn time on the camera.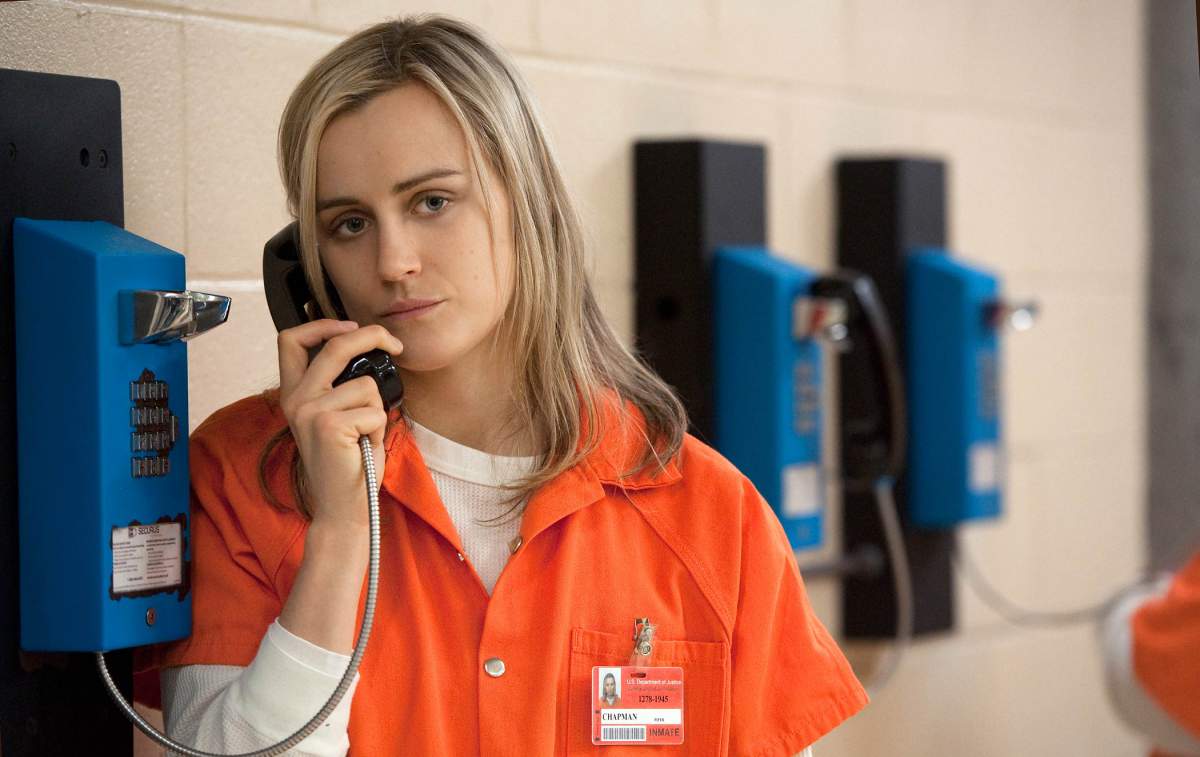 Character, Piper "Dandelion" Chapman played by #TaylorSchilling, is a bad ass this season. She's back and she ain't taking no sh@t from those bitcheeez!! LOL. I don't know where she got her brass balls from but she is walking around that prison like she's runnin' thangs up in there!! #PiperChapman smartened up and figured out a way to make some heavy money in a criminal enterprise, where she has prison guards and prisoners on her payroll. Yeah, some real mafia type 'ish.' I was thinking, "ok girl, handle your biz-ness!!" However, I did wonder how all the women in the prison, suddenly became afraid of #Piper's punk a_s?? She's all of 100 pounds soaking wet, so I don't get why these much bigger, tougher, prisoners are letting her push them around like she can bang!! Any one of them can grab her by her hair and swing her around like a rag doll. LOL. I can't fight and I think I can take her. LOL. It doesn't seem realistic, but I guess it was an attempt for the writer to diversify her storyline. Eh, not convincing, but it's entertaining.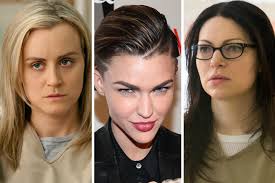 Now for the sex, if you're wondering, yes, Piper is still dating her girlfriend #AlexVause, played by #LauraPrepon. But, there is trouble in paradise, because she's not down with Piper's new bad girl behavior. Alex is getting turned off by her cold, heartless, attitude and she tells her so!! Of course, sparking heated lover's quarrels. Although I love the argumentative drama, again, I'm confused?? How is Alex, who has been a heartless, lying, criminal, drug mule, who set Piper up last season to take the fall and who would sell her momma to the highest bidder, suddenly #MotherTeresa?? What is the writer #JenjiKohan thinking?? Is she trying to convince us that she's suddenly got a moral compass?? NOPE, don't buy it!! NOPE, don't like it!! NOPE, don't want it!! I need the "#clucked" up Alex back who I've come to know and love to hate!! LOL. So while these two prison pals are scratching each others eyes out, in comes a new, hot, sexy character #StellaCarlin, played by #RubyRose, who's dangerous and down for whatever!! This love fest has more twists and turns than one of the highest roller coaster in the world, the Kindsa Ka at #SixFlagsGreatAdventures! LOL.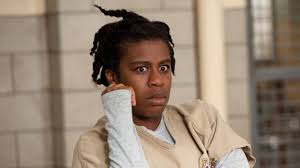 #CrazyEyes isn't so crazy this season; which is both disappointing and intriguing!! It's real cool that they give us a chance to see what goes on in her crazy little head through her writing. Surprisingly, she gains popularity and respect from many of her fellow inmates, as they get a glimpse of her work and commission her for more!! A little romance is heating up for her too, that's really kinda sweet. I'm glad that she is being pursued because her desperation last season was starting to scare me; in a good way!! I thought she was gonna rape Piper. Would have been must see TV!! Just when I thought Crazy Eyes was a hungry sex hound, they dropped the bomb that she's a virgin! Yup!! She's a virgin.
#Red ain't mean no more, what the cluck!! Character Galina 'Red' Reznikov, played by #KateMulgrew has gone soft!! #DISASTER! This season of #OITNB is good, it's entertaining, it's riveting, but seems to be a little too warm and fuzzy!! A little too Kumbaya!! A little too coochie crunch!! It's a virtual love fest amongst all of the prisoners, which is sooo…not…'prisonish!!' LOL. I need to see ongoing fights, drugs, theft, murders and down right debauchery in my prison shows. I'm sorry!! Without those elements it might as well be some random drama series, not a prison drama. In this season of #OITNB, the prisoners are becoming like a loving family, which to me, is glorifying prison life, rather than scaring the sh@t out of us!!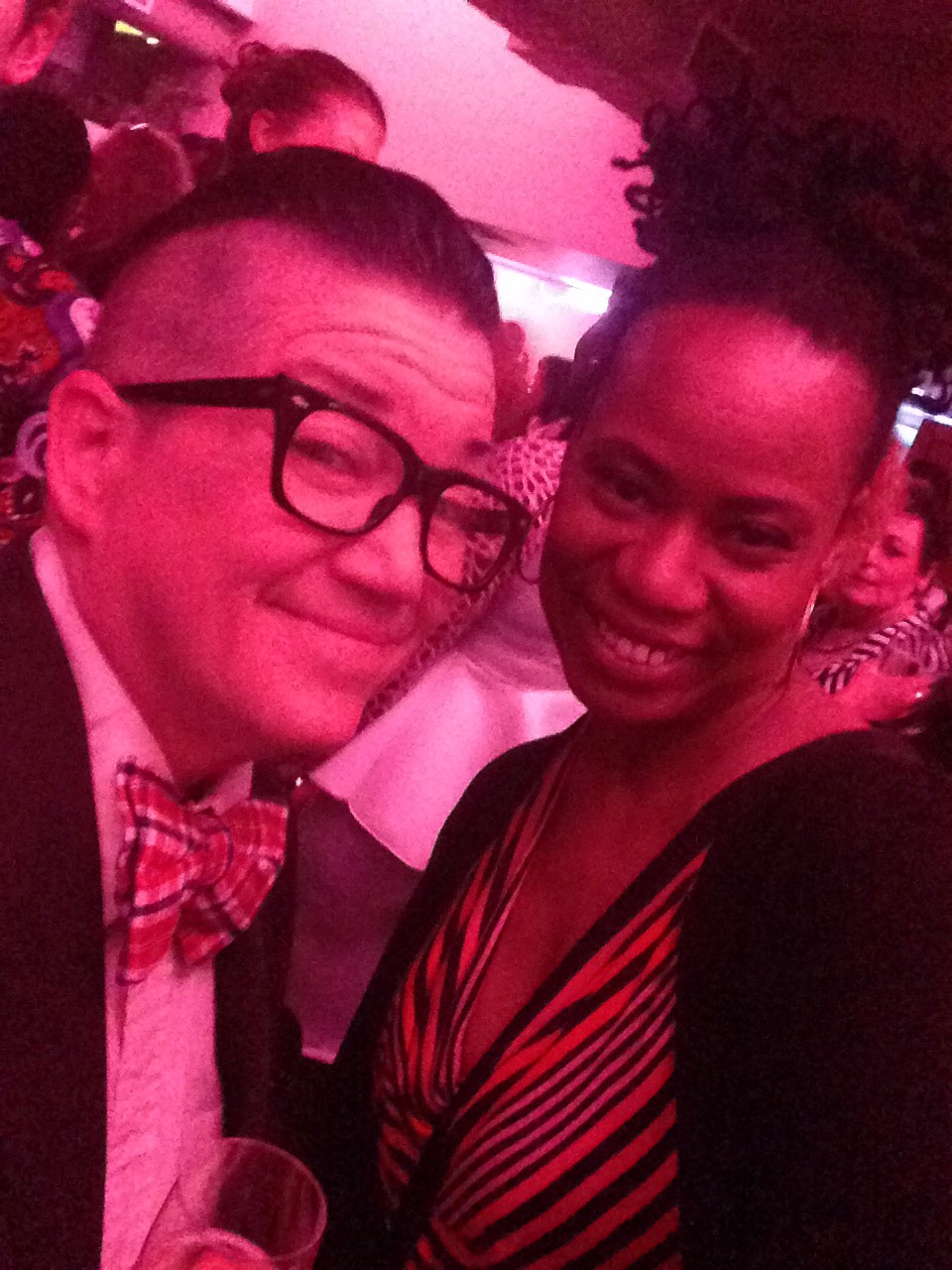 It would have been hot if they would have brought back that menacing character Yvonne "Vee" Parker, played by #LorraineToussaint, to jump off the real gangsta #shananagans. I shivered from pure fear when I saw her on the screen last season. They teased us during various episodes by mentioning her but nope, no #Vee in season 3. Although season 3 of Orange Is The New Black isn't as gritty and 'greezy' as seasons 1 & 2, it's still my new crack!!
Sidebar, I had the amazing opportunity to meet actress Uzo Aduba and Lea DeLeria at a New York event recently and they were both amazing, super nice and totally approachable!! #Usie!
Welp, "You have entered MY WORLD!! Where I tell it MY WAY!!"
Last modified onSunday, 31 January 2016 12:50